(This post is part of a series. If you'd like to know what it's all about, go
here
.)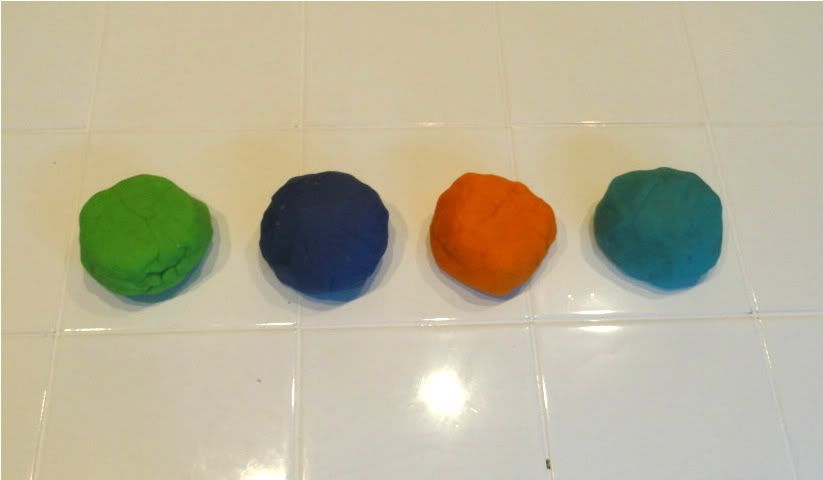 Does it get any better than homemade play dough? It's so soft and fresh and easier to play with than store-bought, I think.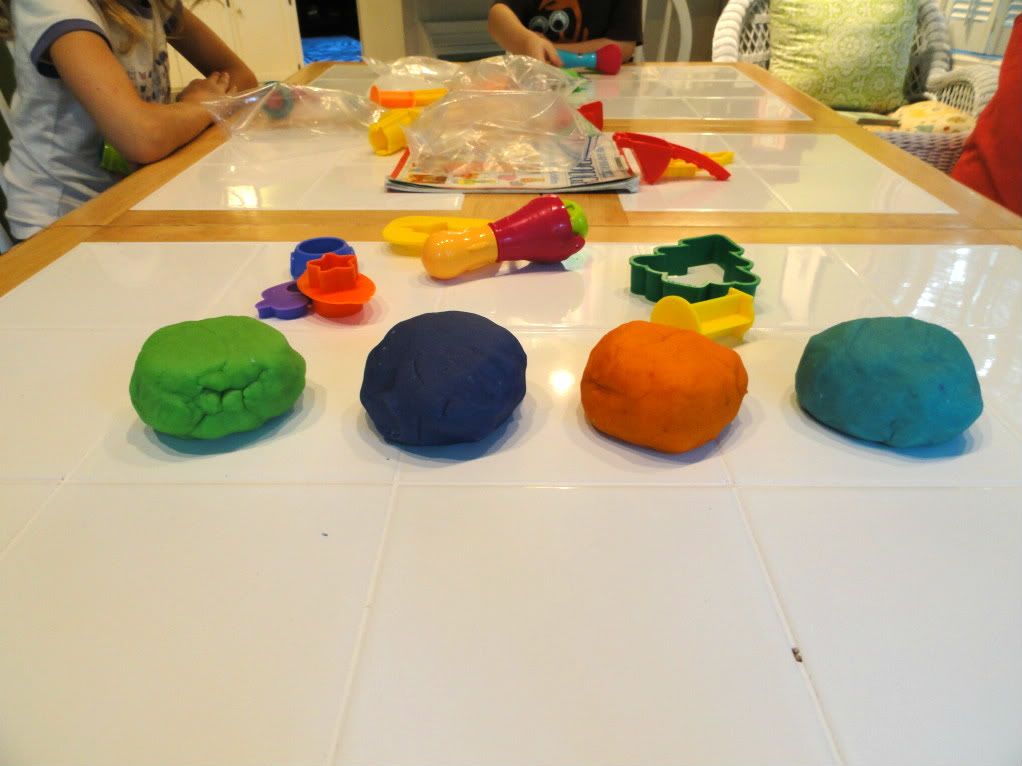 The lumps await their fate. They are at the mercy of the children's hands. "What shall I be?" they each wonder. "A tiger?" "A flashlight?" "A miniature version of Cleveland?"
How about lime sherbet with blueberry cookies on the side?
Or a little hedgehog going to a party?
How about a bug-eyed dragon?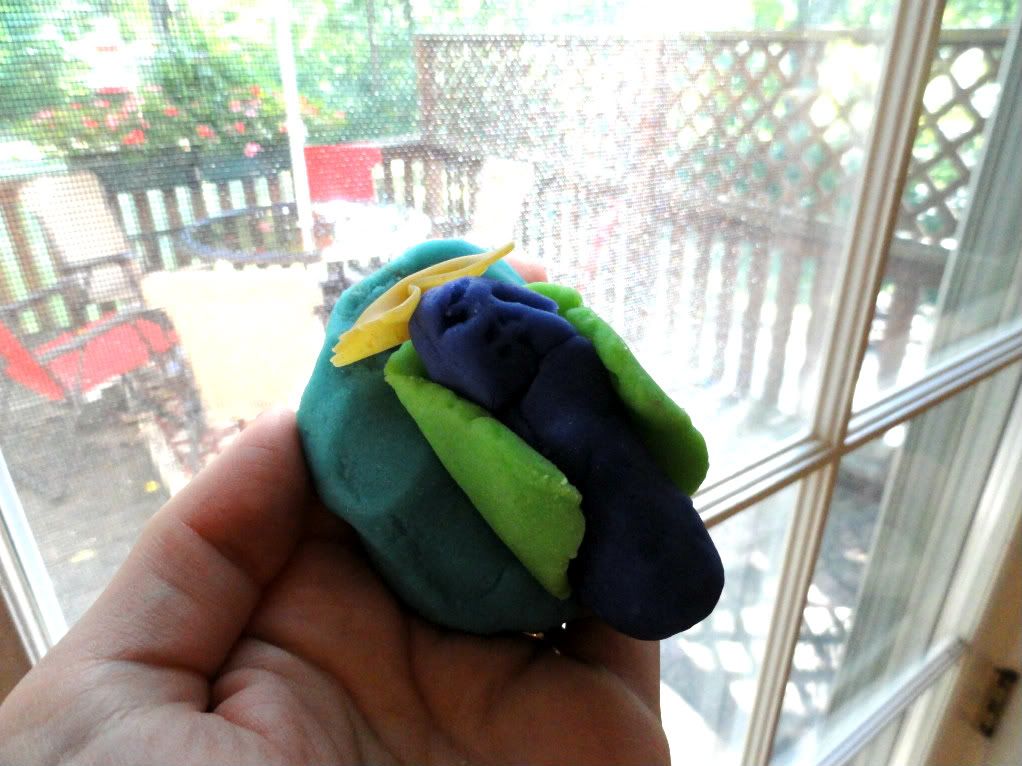 Or a weird baby with a hair bow?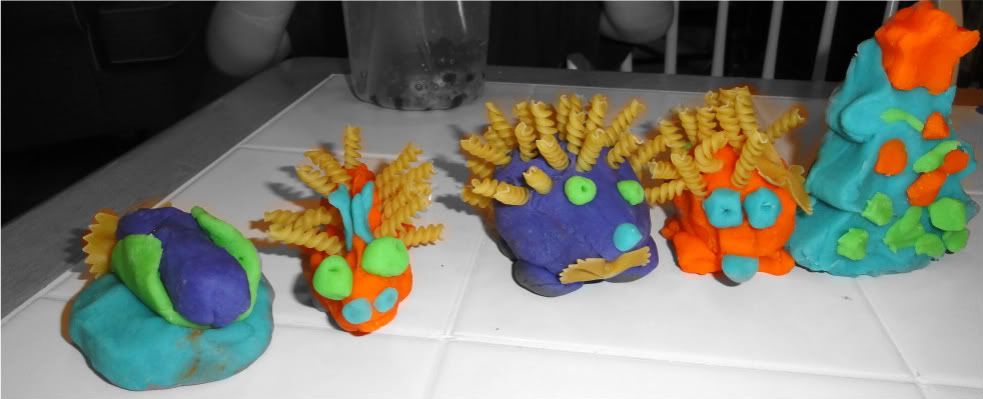 Umm...Merry Christmas, you little weirdos!
~~~~~~~~~~~~~~~~~~~~~~~~~
Father, all this shaping of dough has me singing that old song:
Have thine own way, Lord. Have thine own way. Thou are the potter, I am the clay. Mold me and make me, after Thy will. While I am waiting, yielded and still.
I put myself into Your very capable and loving hands. Do with me what You please. I know that with You, I won't turn out to be a weird baby with a hair bow. I surely will be something uniquely wonderful and beautiful. I trust You completely. ~R
Yet you, LORD, are our Father.
We are the clay, you are the potter;
we are all the work of your hand. (Isaiah 64:8)