It's Valentine's Day at our house. I made you a valentine. Pretend that it has a Tootsie Pop taped to the back of it, and that we are in third grade. Pretend the valentine is kind of bent, because you cut the slot on your valentine box a little too short. And pretend that counting the licks to the Tootsie Roll center on the bus ride home is the best part of your day. Because, after all, you missed three spelling words today, you ran out of punches on your lunch ticket, and you fell and tore your jeans on the playground. And last, but certainly not least, Bobby White did a chocolate milk belch in your face.
You can't wait to get home and look at all the valentines crammed in your box, but you opened mine on the bus, because you and me are best friends forever. Just pretend, okay?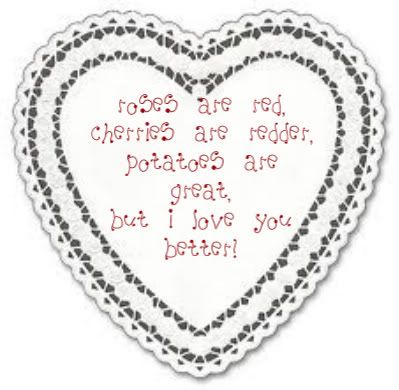 I do. I really double dog pinky swear do.