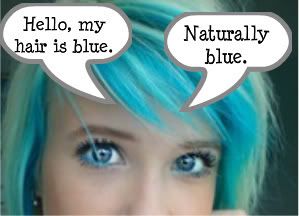 My dear little valentines, in an effort to remain real and honest with you, I'm going to be real honest right now. I realize that real honest is grammatically incorrect, but to be real honest, I really, honestly don't care. I always try to be real honest with you. This girl, however, is I'm sorry to say, really, honestly not being real honest about her hair color. I put four commas in that sentence! Just being real. And honest. And comma happy.
So here's the real honest truth: I have an idea how powerful speaking the Word is by the amount of resistance I get to it. I have discovered that resistance comes from every direction. For one thing, it comes from me! I don't know about everyone else, but there is at times, an awkwardness about it. The sound of my own voice in the quiet of the morning or anytime for that matter, is not my favorite auditory delight.
Resistance comes also, and of course, from my enemy, that devil.
He's forever trying to convince me that I'm just a fool talking out loud to myself. And you know, sometimes I do feel that way. There are times I feel like my words are empty, powerless little spit wads that fall short of their mark. HOWEVER, the farther I go with Jesus, the more I learn not to rely on my feelings. My feelings are unreliable, changeable little butterflies, unworthy of my confidence. My feelings are not to be trusted! They will, in fact, lie to my face. I must trust what I know to be true. I am walking by faith, and I know, despite my feelings, that God's Word is ALIVE and it works!
Resistance will even come in the form of three-year-old boys. Just the other day, while in the midst of my confession time, my own little tri-fold said, "Mommy, can you please stop saying dat? It's giving me du hiccups." Nice try, buddy. Sometimes he will join me, but it usually means listening to his personal interpretations, which always include some form of the word poop.
And this leads very nicely into probably my biggest resistance: life. Yes, life and all its poop. Pardon me. I have days when the kids drive me nuts and the house is a disaster and I can't seem to do anything right. I have days when I want to run away to anywhere else and never come back. I get really cranky! It's usually toward the end of this kind of day, when tears are welling up in my blood-shot eyes, that I ask myself, "What's the matter with me?"
I have come to realize that this is a crucial moment. My knee-jerk reaction is to reply (to myself), "I know what's the matter with you. You just need some time to yourself to do whatever your little heart desires. You need to wrap yourself up in your favorite blanket, chill out on the couch, read a good book, watch a good movie, have a good cry, eat a whole pan of brownies, and do a little sewing. That's what you need." Now, I'm not saying that doing this is wrong! It's just that I've done it (many times). And while it is fun, it usually leaves me feeling empty. Except of course, for the pan of brownies, which leaves me feeling full and sick and disgusted with myself. So yeah, lots of fun! But really not the best remedy for my crankiness.
So, back to my crucial moment. I am learning to hear that other voice, too. The first one is loud and sometimes obnoxious, trying to grab all my attention. But this other one comes from deeper inside me, and knows me better than I do. It says, "I know what you need. You need Jesus. You need to let Him give you every little thing your heart desires. Wrap up in His arms and hang out with Him for awhile." I have listened to both voices, and I am here to say that doing what this one suggests has never once left me feeling empty or disgusted with myself. Why do I ever choose the first one?
Sometimes, I'm in such bad shape, that I'm almost angry about my need for Jesus. I have bypassed the couch, the pan of brownies, the good book, the good movie, the box of tissue, and my sewing machine. And there I sit, Bible open, motionless, with a bad case of frozen mouth syndrome. I know what I need. I need to, like that old David Ingels song says, "Put on the garment of praise for the spirit of heaviness, lift up your voice to God..." But there is a war within me. I do not want to lift up my voice. I do not want to praise or pray or speak the Word. And so I sit, staring, mouth frozen shut.
And then comes the voice again: "Push through it. PUSH! I am here. You can do this." I open my mouth and close it again, playing the stubborn child a little longer. "PUSH!" I sigh, open my mouth, and say...something. Anything. "Help me." "I need you." "I'm sorry." "I'm listening." "I love you." "Thank you." And then I hear something breaking. It's the ice. I open to a Psalm and read it out loud, making it my own, which is easy, because it was written in the first person. And then I find that my praise becomes spontaneous again, and I am ready to offer it freely. I can lift up my voice to God once again!
Pushing through is sweet. It is rewarding in a way that no pan of brownies could ever be. He is a rewarder of those who diligently seek Him (see Hebrews 11:6.) Some of my very worst moments have ended in some of my best times with Jesus. He just has a way of soothing my crankiness and smoothing my ruffled feathers. I love Him more than words can say. And I pray that as time goes by, He will become my knee-jerk reaction, that my desire for Him will far outweigh the attraction of earthly things.