Hi! You know what? I'm in a really good mood.
Look at my daffodils! I surely do love spring and sunshine and daffodils and tulips and Easter. I watched spring with one eye from my bed last year. It passed me right on by. I missed going to church Easter morning for the first time in my life. So, remembering what spring was like a year ago makes me all the more thankful and sort of giddy about it this year.
And look at my groovy sister! She is blooming with new life. After eight years of trying for a second baby, she's having a baby boy. Isn't that fun?
You know that scene in The Sound of Music when Leisl is singing "I am sixteen going on seventeen, innocent as a rose..." and Rolf is singing, "I am seventeen going on eighteen, I will take care of you..."? Well, remember when Leisl gets her first kiss, and she flings her arms out in the pouring rain and shouts, "WHEEEEEEEEEEEEEEEEEEEEEEEEEEEEE!"?
Well, that's how happy I feel. I feel WHEEEEEEEEEEEE happy. By the way, if any seventeen-year-old boy ever tells my daughter that he'll take care of her, I might punch him. Rolf turned out to be a Nazi, so my point is completely legitimate, don't you think?
If you've been following along, you know that when I'm in a good mood, I give stuff away. Are you excited? I'm excited! 'Cause guess what? I made this hipster slingy bag out of a placemat. Yeah, that's right! I picked up the placemat at Pier One in the clearance section for 98 cents. Isn't that cool?
I had some vinyl scraps that I embellished with stitching for the strap. It has a magnetic closure inside.
And I'm giving it away to someone who needs a colorful springy bag. From me to you, with love.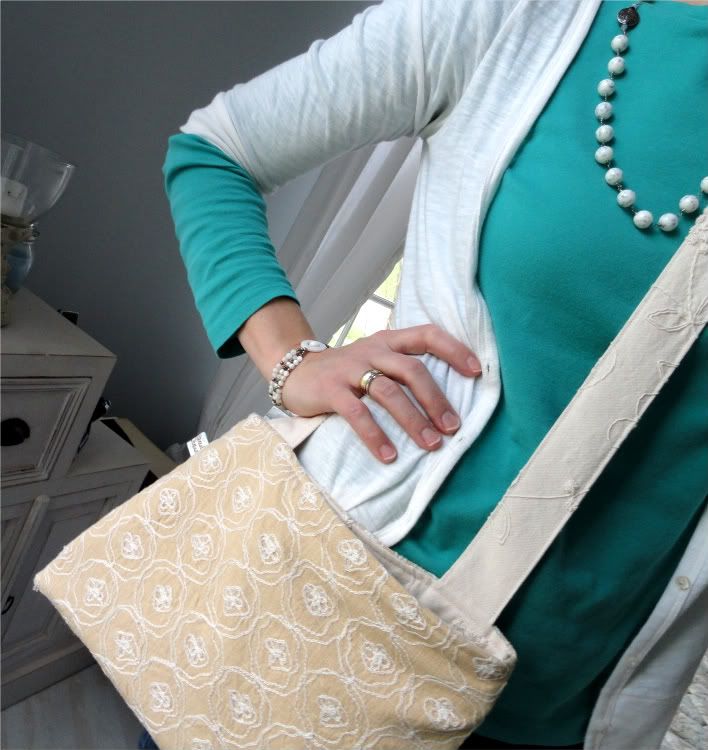 But wait! You have choices. Choices are good.
This hipster is made from a Target placemat.
Isn't that pretty fabric? It has texture.

I made the strap out of a discarded curtain from my friend Jill.
This one has a zipper closure.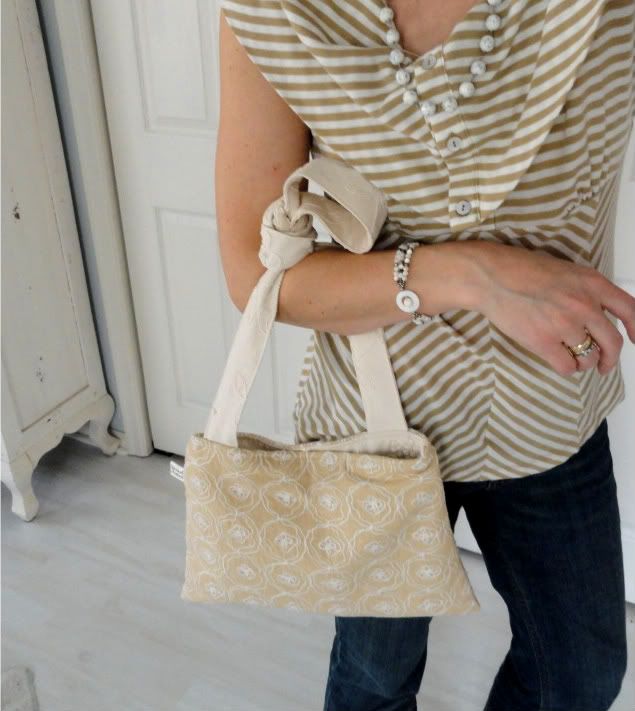 And if you don't want to wear it on your hip, you can just loop the strap and throw it on your arm, which means this is a hipster and a handster.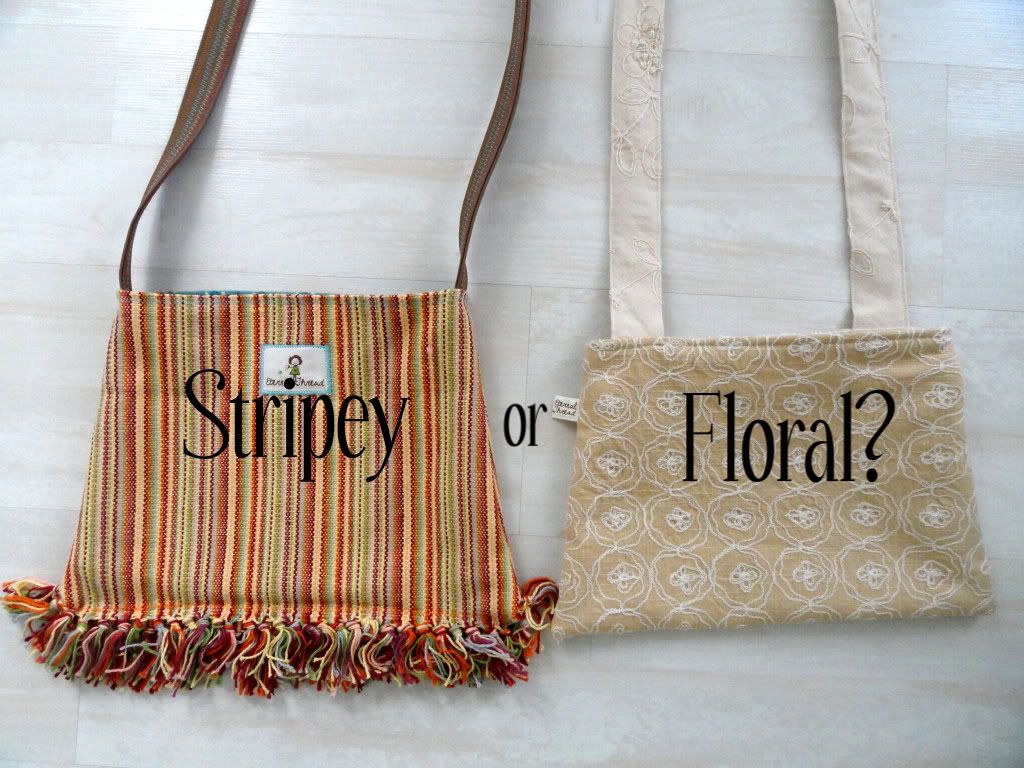 So, here's how it will work. Leave me a comment telling me if you would want the stripey or the floral bag. Also, if you want to tell me your favorite thing about spring, I wouldn't mind it. I like it when you tell me stuff. In a few days, I will put the stripey people together and the floral people together and draw a name randomly from each group. Sound good? Good. Get to it, baby.