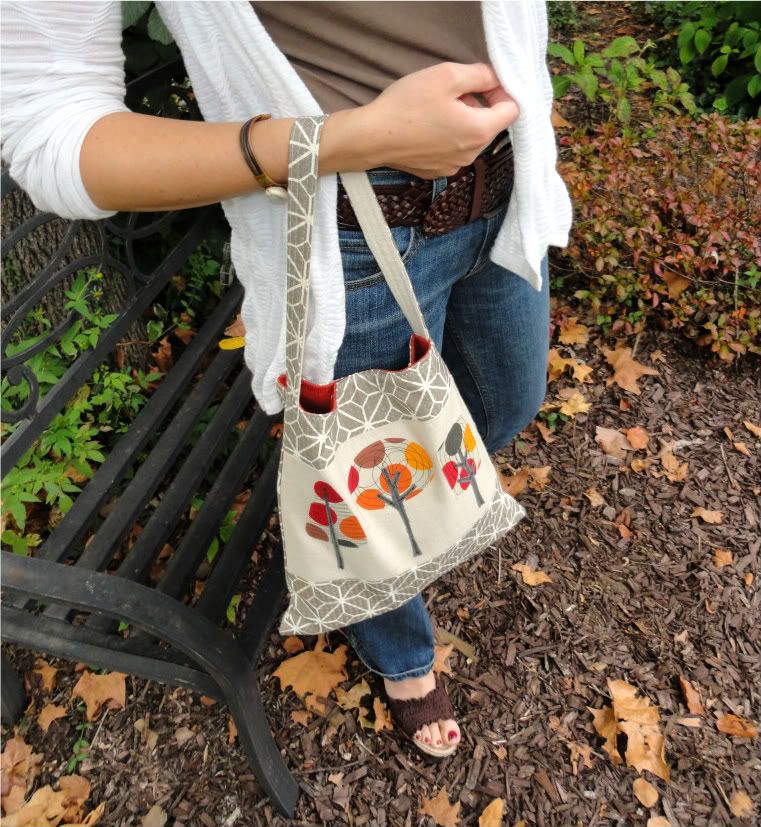 Loving Autumn as I do, I am happy to join Rachel and many others over at
Stitched in Color
in creating handmade goodness with the colors of the season.
Inspired by the whimsical trees on my son's curtains,
and a favorite book of ours,
I gathered bits of fabric and had some fun.
I can feel the change coming.
God speaks to my heart in this time of goodbyes.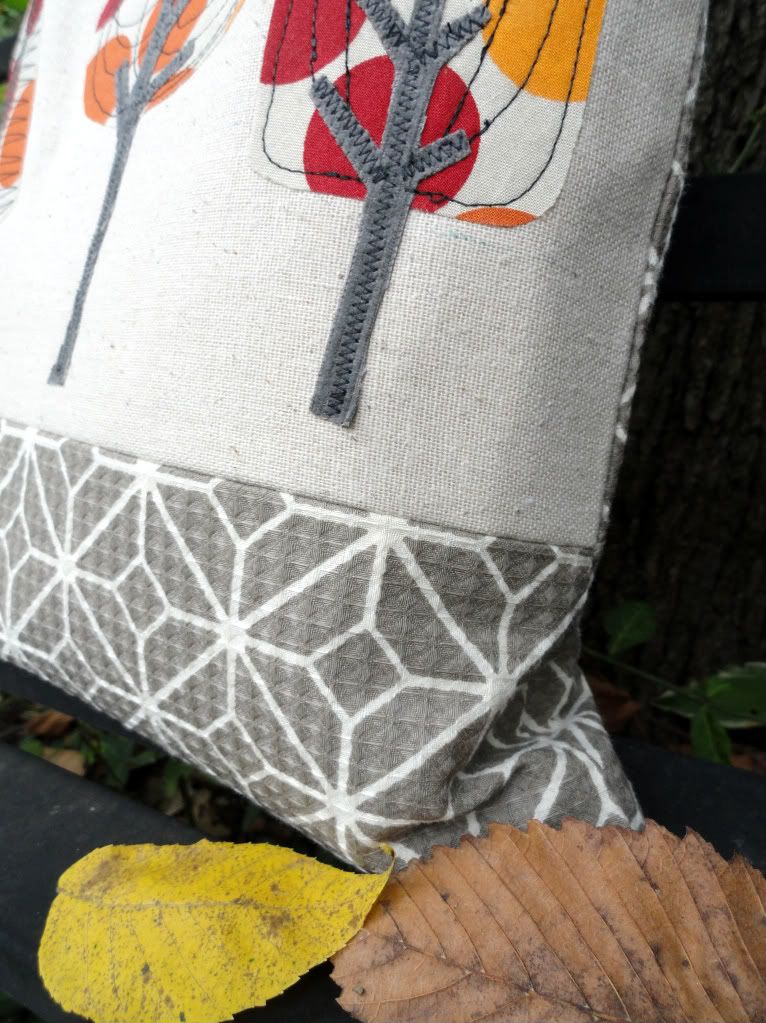 There is a beauty in the dying and the hope that life will come again.
Gray days will come, but not without the brilliant ones that splash us with sunlight and color. And inside is the warmth of the fire that burns, welcoming and comforting.
Gather seeds, little bird, and line your nest with warmth.
And you, little cutie, fly away to a place where you will thrive and remember to come back again.
Happy Autumn!